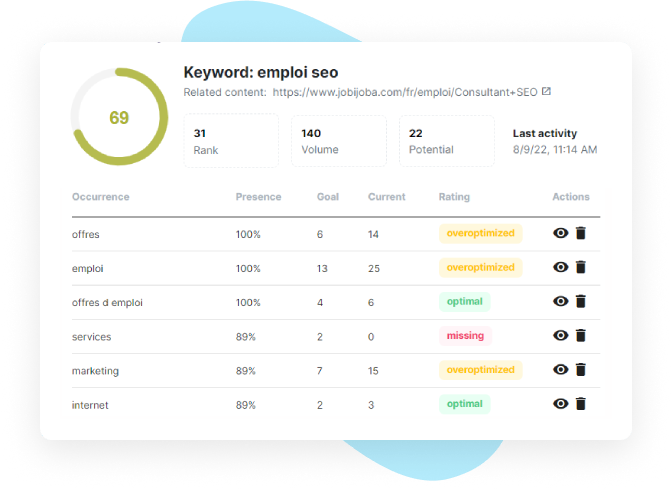 Score your website's content
Easily score the quality of your website's content for both organic (SEO) and paid (Google Ads/Quality Score) evaluation criteria.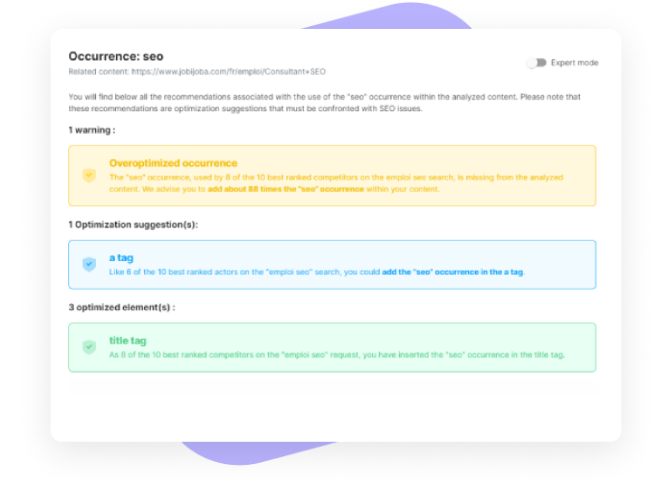 Supercharge your content strategy
Transform your content strategy with editorial recommendations based on competitive benchmarking of top-performing players in the industry.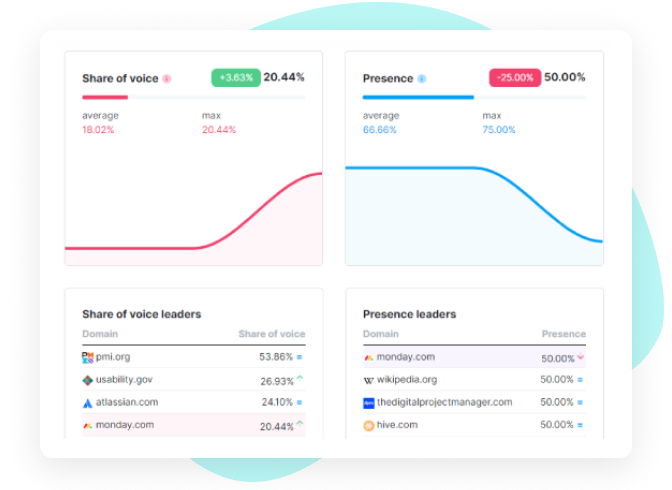 Track your competitors and get insights
Easily track your website's performance against competitors with Occurus' organic share of voice modeling feature.